Who We Are
Crewvector stands as a beacon of innovation in the maritime realm, catering to ship management firms, ship owners, and crewing agencies. Our comprehensive software solutions empower these entities to seamlessly digitize their operational pathways, resulting in cost efficiencies and heightened precision in budgeting and productivity. Our commitment lies in furnishing clients with an unparalleled competitive edge, equipping them to navigate the intricate waters of a demanding market landscape.
Our Mission
Crewvector emerged in the maritime landscape driven by a group of visionary software engineers who possess a rich background in crafting cutting-edge software solutions for both commercial and maritime sectors. Our mission centers on delivering comprehensive and meticulously managed maritime solutions that liberate clients from cumbersome administrative tasks, enabling them to channel their energies into core business pursuits. Our adept software engineers have masterminded a global cloud solution, seamlessly extending its reach to clients, foreign offices, partners, vessels, and crews. This cloud-based innovation is equipped with a suite of agile, high-speed, and user-centric tools, thoughtfully tailored to align with each client's unique requirements, transcending expectations. Our paramount objective is to empower our clients in attaining operational excellence by driving efficiency enhancements, fostering seamless collaboration, and unlocking distinctive competitive edges within the maritime arena.
Our Values
At Crewvector, integrity is our bedrock. We stand as a steadfast confidant and a collaborative ally, embodying unwavering honesty and fairness. In an era defined by perpetual transformation, Crewvector's bedrock culture of ceaseless evolution and pioneering innovation stands as our hallmark. We are resolute in our commitment to propel our clients beyond the ordinary, ensuring they stride confidently ahead of the competition.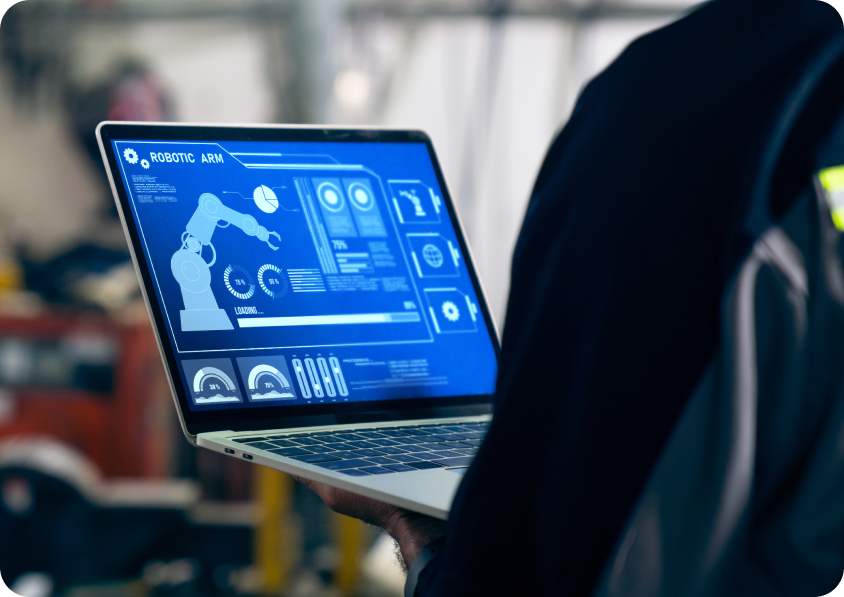 Our Technology
Crewvector's foundation rests upon a robust, in-house proprietary framework that seamlessly integrates premier, trailblazing technologies. This synergy births swift, aesthetically captivating, and readily adaptable maritime solutions. Our pinnacle achievement a top this framework is our industry-leading Fleet and Crew Management solutions. Our path forward is one of perpetual innovation, marked by the design and development of novel modules and features, all underscored by our steadfast commitment to putting clients at the forefront. These modules, meticulously crafted, lay bare patterns, illuminate trends, and unveil associations intrinsic to processes, ultimately culminating in the maximization of operational efficiency and the reduction of costs.
FAQ
Is there a free version or trial period?

Duration: We offer a trial period of 30 days. This means you can use all the features of our service for a month without any restrictions.

No obligations: No upfront payment or credit card information is required to activate the trial period. This allows you to assess the benefits of our product risk-free.

Full access: During the trial period, you get full access to all the functions and tools of the service, allowing you to fully evaluate its capabilities and convenience.

Support: Even if you are using the trial version, our support team is ready to assist you at any time. We value every user and strive to provide the best user experience.
What are the system requirements for the service?

Our service operates entirely within a web browser, meaning you don't need to install any additional software on your computer or mobile device.
The service is optimized for use with the most popular browsers, such as Google Chrome, Mozilla Firefox, Safari, and Microsoft Edge. It's recommended to use the latest browser versions for the best performance and security.
Since the service operates online, you'll need a stable internet connection. Connection speed can affect the service's performance, especially when uploading or transferring large files.
Even though our service runs in a browser, we utilize modern encryption technologies and data protection measures to ensure your privacy and security.
How do you ensure the security of my data?

Our servers are located in EU countries. All data transmitted between your device and our servers is encrypted using modern standards, such as TLS/SSL. This ensures your data is protected from interception or modification by third parties.
Your data is stored in secure data processing centers with multiple redundancies. This ensures their availability and protection against loss.
We regularly back up all data, allowing for quick recovery in the event of unexpected failures or errors.
Access to servers and data is strictly limited and is granted only to authorized personnel who have undergone security training.
We respect your privacy and do not share your data with third parties without your explicit consent.
How do you respond to customer feedback and suggestions regarding the improvement and development of your product?

We highly value feedback from our clients and actively use it to enhance and develop our product. Our goal is to create a product that best meets user needs. Therefore, we always accommodate our clients and strive to make the changes and improvements that will be most relevant and beneficial to them. Your opinion is important to us, and it directly influences the development of our product.
How do you approach data migration from other systems and standard document formats such as PDF, MS Word, and MS Excel?

We understand how crucial uninterrupted operation is for our clients, and that's why we offer data migration services absolutely free of charge. Our team of experts is ready to assist you in transferring all the necessary data not only from other systems but also from documents in formats like PDF, MS Word, and MS Excel. We aim to ensure the utmost convenience and efficiency of this process for you.
Join our community right now!
Join our community right now!
LEARN MORE